Integrated features of BeOne
Make business management more effective with the BeOne's new integrated services platform.
Nova Systems has developed a new platform of integrated features with the Suite modules, able to simplify the activity of logistics operators and freight forwarders and to solve many problems in a few clicks, improving the relationship between the BeOne user and his customer.
When the software systems are not integrated, the risks that appear are multiple: users performing the same operations, with the information being entered into different databases; company data that cannot be viewed quickly; waste of company resources and an undeveloped IT department.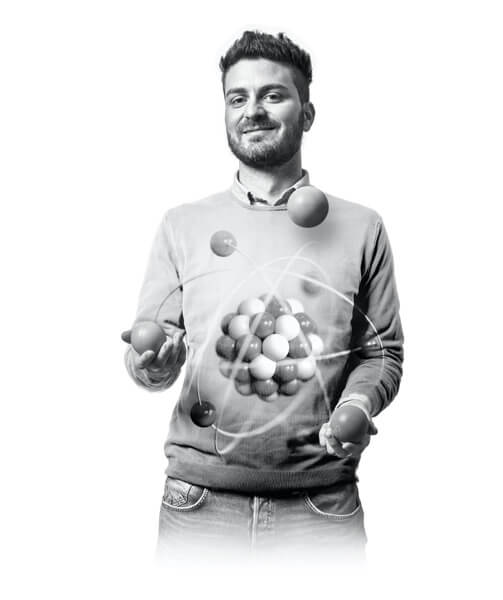 INTEGRATED

FEATURES

In a constantly evolving market, it is necessary to be reactive.

With BeOne's integrated features you'll be able to keep responding at all times.

Customers who use BeOne modules, such as WMS, TMS and CRM, can choose to integrate services with other features to improve the operations of their departments. Starting with Cash On Delivery, Advances in administrative support, Pallet, Inventory, Damage and Shipping Difformity management, through to Proof of Delivery and Electronic Data Interchange (EDI) data exchange and much more.

Thanks to the integrated features developed by Nova Systems, even the most special requirements are satisfied, for a truly optimised management, covering all the needs of every sector of the company.
What are the Advantages of the integrated features of BeOne? Thanks to the integrated features, your activity becomes smoother and more fluid. This is because you can switch from one application to another with just a few simple clicks, without having to interrupt your workflow; Your team is always connected and can communicate instantly. With the integrated features you have the ability to share information related to each service on the BeOne platform. Reset any risk of data redundancy and enhance the value of your staff. The uniqueness of informations is an added value for all operators who make precision and efficiency their hallmark. BeOne integrates different software to provide users with the best functionalities, without you noticing it. What you see is a single platform that allows you to dialogue with all the services and modules of the Suite.
Do you use a BeOne module?
discover below by clicking on the list the integration between the features and modules of the BeOne Suite
The Steps to Arrive at Go Livee
Subscription
Sign the contract by choosing the modules that best fit your business needs.
Approaching the project
Migration
The migration of your data is done in coordination with our Project Leader, in total security.
Data transfer
Formation
Thanks to the "Novacademy" project, our specialists will guide your Key Users in the BeOne world.
Visit Novacademy
 Go-Live
Now you can focus on your core business. BeOne will take care of everything else.
Explore the Solution