FOLLOW THE FLOW
INTERNATIONAL OVERLAND FREIGHT FORWARDERS
Better organize your workflow
To remain competitive, freight forwarders are continually looking for synergies that promote business growth. Such is the case with Bianchi Group and Moldtrans, which have joined forces to establish themselves as a benchmark in a rapidly changing market.
How?
Both companies have found in BeOne the ideal partner to manage international groupage Import-Export shipments and thus optimize a workflow that can ensure punctuality, safety and accuracy for the end customer.
With Nova Systems' software, you can interface with your agents in real time, saving time and resources in international shipping. Find out more!
Here is the workflow that any operative can set up in international groupage shipping.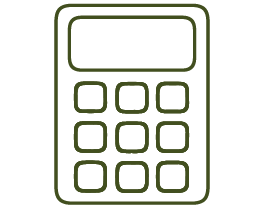 1 • SUPPLIER / CUSTOMER TARIFF MANAGEMENT
With BeOne, it is possible to configure various types of tariffs, starting with supplier, partner and network tariffs and ending with sales tariffs to Customers, with the ability to manage different tariffs such as scaling on quintals, pallets, m3, linear, km, item, ad valorem and more.
To simplify tariff management by freight forwarders, Nova Systems has developed within the CRM the possibility of slimming down the activity of loading and maintaining tariffs, particularly in an environment characterized by high volatility in, for example, fuel costs. In this case, thanks to BeOne's CRM, the Fuel Surcharge increase can be extended to all customer revenue rates by enhancing a single field.
The goal is to enable the freight forwarder to provide its customers with digital tools that will help facilitate business, thereby increasing the chances of customer fidelity.
The freight forwarder can query his own tariffs, make quotation requests, or independently develop quotations (auto-quote) within the Collaboration Platform, the collaborative Web portal. The shipper can provide access to the platform to customers to share Track & Trace, Business Intelligence Dashboards, Electronic Documentation, generated quotations, and more with them.
Another front Nova Systems is working on is reducing effort and waiting time in the answering of spot quote requests, with the integration of artificial intelligence systems, which enable them to respond to request emails within seconds.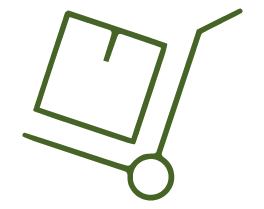 2 • PICK-UP/DELIVERY MANAGEMENT
Thanks to the management of Pick-ups and Deliveries, you can easily and effectively coordinate the collection and distribution rounds of goods, better coordinating the means on the territory. A solution developed to facilitate the work of those who manage the pick-ups and distribution of goods, because it allows you to group shipments and pick-ups by relevant area. The feature also allows you to organize the route according to the scheduled pick-ups, saving time and energy and considering the constraints of the vehicles available and the collection points themselves.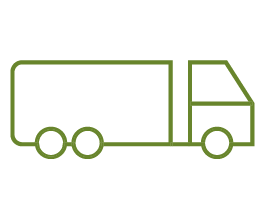 3 • SHIPMENTS AND LOADING LISTS
BeOne makes it simple to associate shipments with the various export outbound lists, constantly verifying that the planned routing for a shipment is adhered to when assigned to the load list. Each loading list also includes systems for checking the saturation of the medium (kg, linear meters, and cubes). For ease of use and faster operations, it is also possible in one click to print and digitally forward all documentation of shipments entered in the list itself.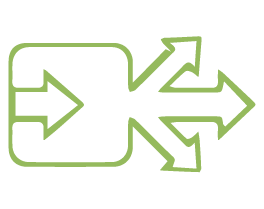 4 • HUB & CROSS DOCKING
To reduce the time in the execution of pickup and delivery of shipments while ensuring efficiency in the flow of loading/unloading of goods within its warehouse Nova Systems has developed BeOne's Cross Docking module. The software provides the useful tools for tracking goods in and out of its own warehouse. All this in real time, reporting any inconsistencies, shortages or surpluses. BeOne's Cross Docking allows routing and control of all kinds of activities within the hub, through different types of missions, which are carried out with TRFs (radio frequency terminals). Incoming goods are unloaded on the inbound dock, sorted within the warehouse and very quickly transferred to the outbound dock to be shipped to the correspondent who will take care of the final delivery. The module allows perfect synchronization between the warehouse and the operations offices, as every mission performed in the hub is visible within the shipment, via BeOne's Workflow feature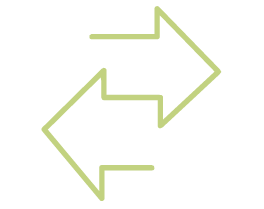 5 • EDI SYSTEM
Accuracy and speed in the exchange of information have become paramount. At the heart of the workflow for this is BeOne's EDI system for instantaneous and synchronized sending of data, documents and messages (such as shipment details, shipper, consignee, weight, size of goods, parties involved, pick-up and delivery point) in electronic format. Communication activities between operators are thus streamlined, reducing the time and cost of information processing, ensuring a better level of service and easier collaboration between parties.
The EDI system can handle data in any format (including, for example, customer orders, supplier orders, master data, deliverables, shipments, invoices, and more), and then send it to its destination in the format needed by the customer, partner, or all other parties involved. In cases where both partners use BeOne, as with Moldtrans and Bianchi Group, data synchronization will be even more performant.
Want to learn more about the software module for international overland freight forwarders?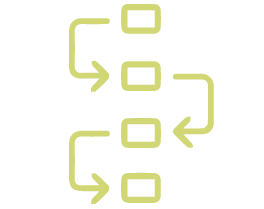 6 • WORKFLOW
With BeOne you can configure your workflow, based on your business needs. In a simple and intuitive way you have the ability to generate operational templates that make processes more automatic. BeOne Workflow guides you in managing the shipment by suggesting any planned events that should be handled in the shipment, such as issuing customs provisions against an export shipment.
Workflow events can in turn be automatically transmitted to third parties or accessed via the Web on Track&Trace by the shipment principal. With Workflow you can thus increase the efficiency of each activity by eliminating redundant and unnecessary steps.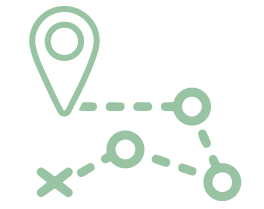 7 • TRACK & TRACE
With BeOne's Collaboration Platform, you can share all shipment information with your shippers and partners. You thus can monitor shipment status in real time, view and download related documents, and consult ETDs and ETAs.
In addition, thanks to BeOne's Collaboration Platform, the shipper can share agreed data analysis dashboards and KPIs with its customers and partners.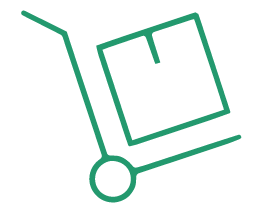 8 • GOODS DISTRIBUTION MANAGEMEN
When organizing distribution routes, the quality of data entered shipments becomes critical. That is why Nova Systems has developed BeOne Geocoding, the new feature that allows all delivery points to be geolocated so that the software can detect the constraints present against a delivery.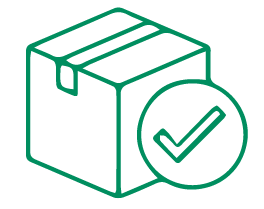 9 • POD APP
With BeOne you can send and receive the POD (Proof of Delivery) directly to the system. Through the app on the driver's phone, it can be confirmed in real time that the goods have been picked up or delivered. You can also have the recipient of the goods sign to certify that the pickup or delivery took place. The signature is placed on the pick-up/delivery slip, which BeOne forwards directly to the consignor of the shipment. In addition to this, the app allows for the handling of any unforeseen events during the execution of the service, such as photos of damage, or partial deliveries and more.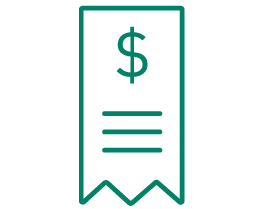 10 • INVOICING and MANAGEMENT CONTROL
BeOne makes it possible to issue invoices quickly, since both revenues to be invoiced and costs to be received are already included in the shipment, and these will be tallied when the supplier invoice arrives. In the case of two partners, supplier invoice verification can become automatic thanks to the exchange of information via EDI, completely speeding up and digitizing the entire supplier invoice verification process, which in terms of effort for the company is exponential. With Business Intelligence tools you can analyze business performance in a timely manner to align business with market prospects and objectives, optimizing resource utilization. Specifically, you can consult dashboards on the performance of routing lines, in terms of numbers, volumes and margins. In addition, thanks to BeOne CRM and the Dashboards available through BeOne Analytics business intelligence, it is possible to constantly analyze commercial sales performance, analyzing in detail with the sales force the sales strategies, to be able to achieve greater and greater results.